Miracle Blanket
The Miracle Blanket swaddle was designed and patented in 2003 in USA by Michael Gatten, to help his own baby overcome colic and enjoy a longer sleep. Since then more than 2 million babies have been safely swaddled in the Miracle Blanket.
The Miracle Blanket 100% Sleep Guarantee
No quibble 30 day guarantee - if the Miracle Blanket Swaddle does not help your baby get to sleep quicker and stay asleep longer you can return the Swaddle for a full refund. We will even pay the postage. See our Guarantee
BUY NOW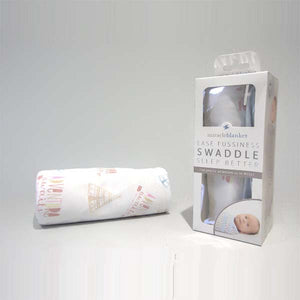 Miracle Blanket Baby Swaddle Prints:
Sale price Price $28.21 Regular price Unit price / per
Tax included.
Shipping
calculated at checkout.